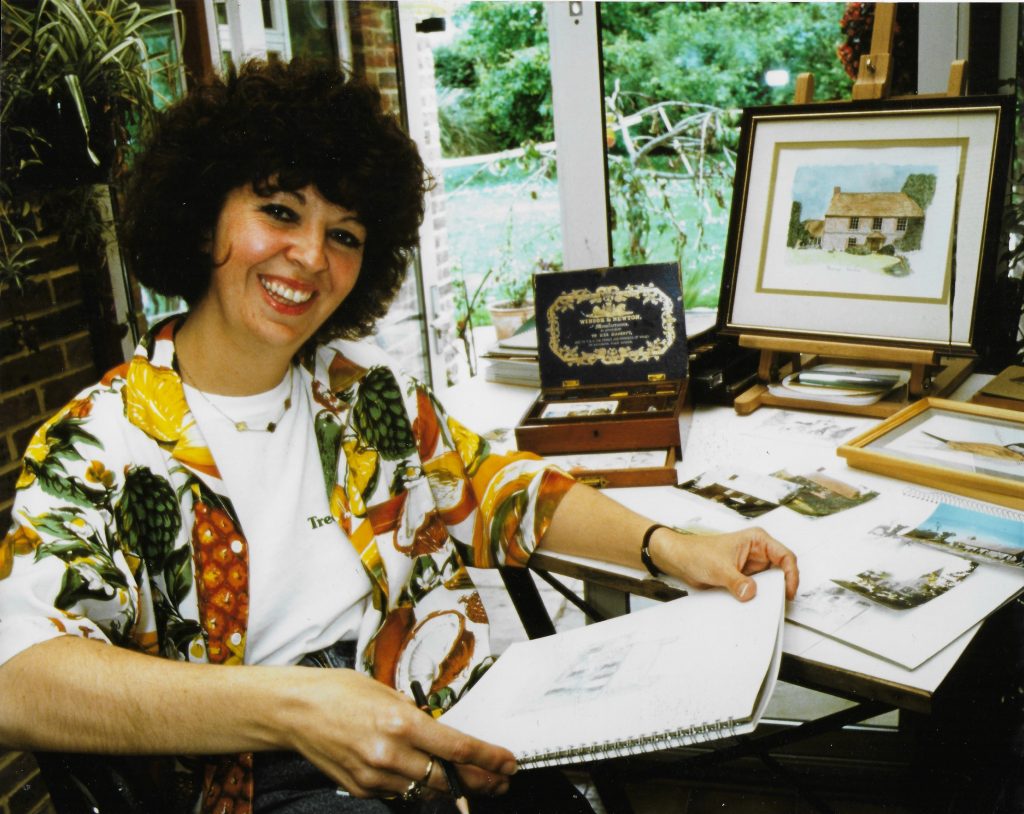 Hi
This is me 30 or so years ago when I first started drawing people's houses with pen, ink and watercolour.
Now I'm retired and still loving my artwork but have found my real love of painting nature – just as my father did many years ago. Butterflies, moths, flowers and recently fish and still the occasional church or building!!!
Any of my designs can be reproduced onto cushions, mugs, placemats or just the original mounted and framed.
I began my career as a self-taught artist with bespoke commissions to paint portraits of houses and properties in the South of England, painting more than 100 homes and listed properties in watercolours over 10 years for a range of clients.
I complemented my work with pen and watercolour renderings of classic children's illustrations, and continued with botanical watercolours which I have adapted to create beautiful and unique cushions, mugs and place mats using various digital photo techniques.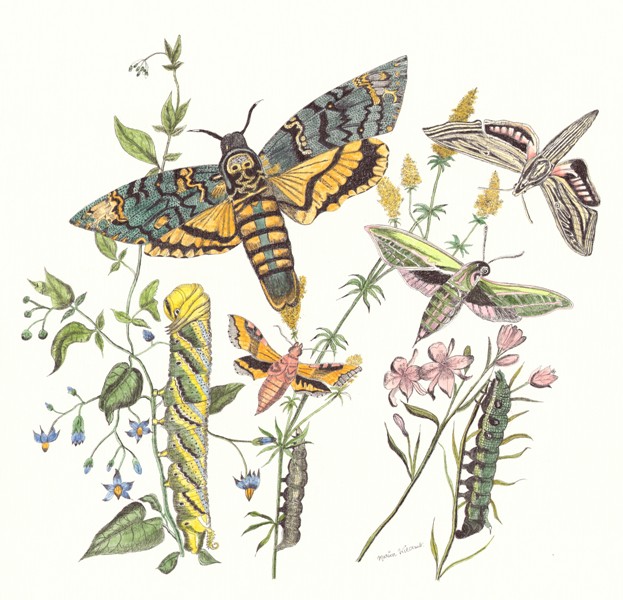 My artistic background led to me becoming chief administrator and a major contributor in the founding of Cass Sculpture Foundation, working closely with sculptors, foundries and curators in the commissioning and installation of significant new works of British sculpture.
I live with my husband Bill and golden retriever Monty in Felpham on the coast of West Sussex, where I continue to be inspired to paint by the natural beauty of the area.